True Love And A Shove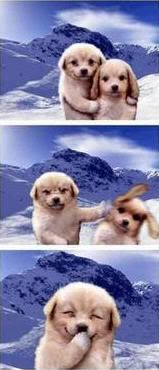 There's something that's so very endearing about having a loved one playfully shove you out of the way for the sake of a joke, isn't there? And hopefully you were able to share the joke and even a good laugh with that loved one.
Hopefully
. I'd love to know what happened in the next panel, wouldn't you?